NEW! Mazak 5 Axis Machine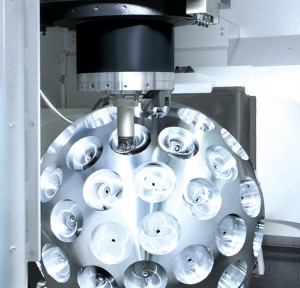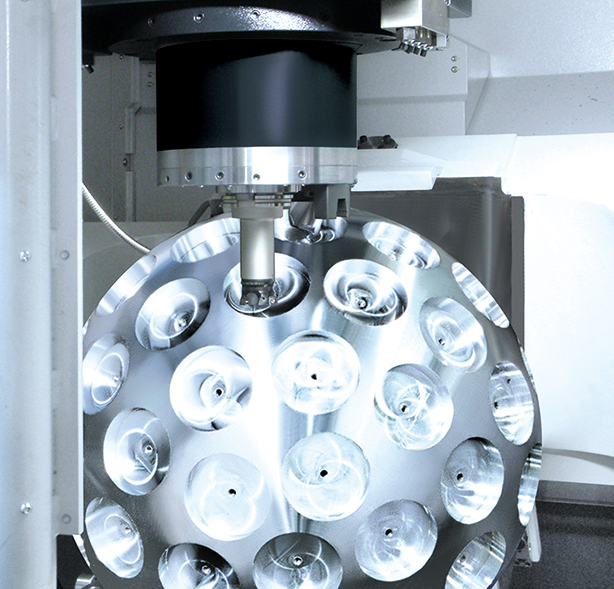 ---
Computer Equipment
CAD/CAM: MasterCAM Version X7 for CNC programming and interfacing with customer SLDPRT, IGES, PARASOLID, and SLDDRW files.
Local Computer Network: Shop networked to all machining centers for job processing with minimum set up time.
Milling
Fanuc Robo Drill Pallet Changer, 24K Spindle
Three MAZAK 510C: 12K RPM, 1417 IPM (41″ x 21″ x 25″)
5 Axis HAAS SSYT with 12K Spindle
Three HAAS VF-3 Machine Centers (40″ x 20″ x 25″)
TRAK DPM AGE Three Axis Bed (31″ x 17″ x 25.5″)
3 Lagun FTV-2 with Protrak MX3 Control (31″ x 16″ x 5″)
HAAS Rotary 4th Axis Indexer
Kitagawa Rotary Table
Turning
Mazak Super Quick Turn 250
CNC Lathe with Prototrak LX3 Control (18.5″ swing x 40″)
CNC Lathe with Prototrak LX2 Control (17″ swing x 48″)
CNC Lathe with Prototrak 1840 with indexer
Wire EDM
E.D.M.
WaterJet
Supplemental Equipment
Drill Presses
Vertical Band Saws
WF Wells Horizontal Band Saw
Kalamazoo Precision Cold Cut Saw
Abrasive Cut-off Saw
Glass Bead/Sand Blaster
Sweeco Vibratory Finishing System
Heat Treating Oven (9″ x 9″ x 12″)
Surface Grinder (6″ x 18″)
Inspection
Helmel Coordinate Measuring Machine (25″ x 24″ x 18″)
14″ Optical Comparator with metrology display inspection
24″ Mitutoyo Electronic Vertical Gauge System
Rockwell Hardness Tester
Bendix Profilometer for Surface Micro-finish
Full Complement of Gauges and Accessories
All parts are inspected to meet drawing tolerances and specifications. All equipment maintained under current calibration.