New! TITAN SERIES CNC ROUTER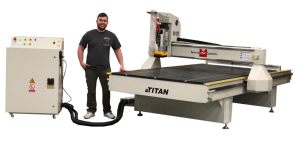 We added this router to accommodate plastic parts from ¼ -2.0 thick  with x capacity to cut  48 inches x 96 inches.
The Titan Series CNC Router is manufactured using the highest quality industrial grade CNC router components with all steel construction with a 7-1/2" gantry clearance and 11-1/2" z-axis stroke so the clearance can be properly utilized. Key features include THK linear guide rails and bearings, precision helical rack and pinion with precision gear motors directly coupled to the helical pinion. The Titan series includes a 12 HP HSD high frequency automatic tool changer, with 8-postion tool rack, pneumatically operated vacuum hood that has concentrated air flow at the spindle, vacuum t-slot table controlled by a central gate valve, 10HP rotary vane vacuum pump, and pop-up pins for easy sheet alignment.
---
New! Haas ST-20Y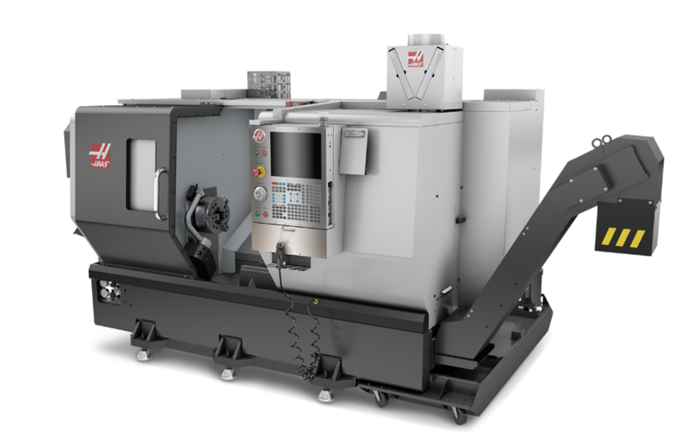 The Haas ST Series high-performance turning centers were designed from the ground up to provide setup flexibility, extreme rigidity, and high thermal stability.
The ST-20Y has a small footprint, yet provides a generous work envelope. The addition of Y-axis and live tooling allows milling, drilling, and tapping for increased machine capabilities. This machine offers the best performance for the money – the best value – in its class.
12-station base mount turret (BMT65)
Y-axis milling, drilling, and tapping
Small footprint
Made in the USA
---
Mazak 5 Axis Machine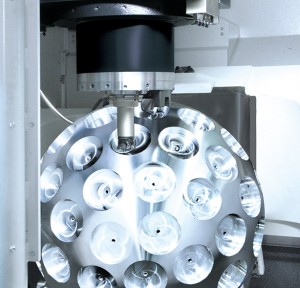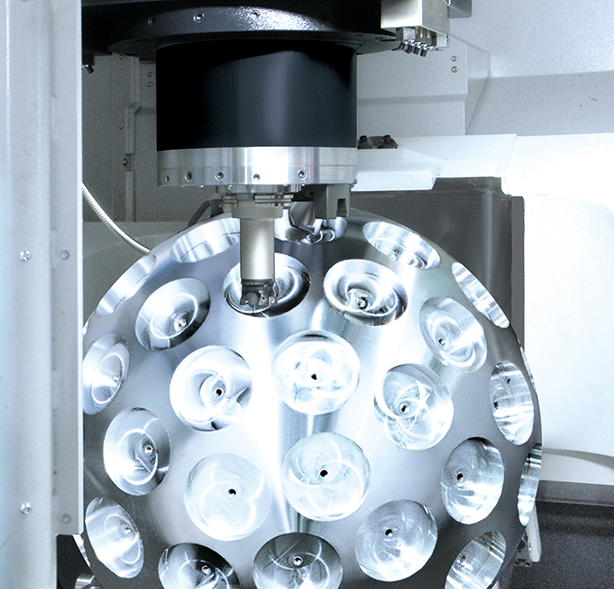 ---
Computer Equipment
CAD/CAM: MasterCAM Version X7 for CNC programming and interfacing with customer SLDPRT, IGES, PARASOLID, and SLDDRW files.
Local Computer Network: Shop networked to all machining centers for job processing with minimum set up time.
Milling
Fanuc Robo Drill Pallet Changer, 24K Spindle
Three MAZAK 510C: 12K RPM, 1417 IPM (41″ x 21″ x 25″)
5 Axis HAAS SSYT with 12K Spindle
Three HAAS VF-3 Machine Centers (40″ x 20″ x 25″)
TRAK DPM AGE Three Axis Bed (31″ x 17″ x 25.5″)
3 Lagun FTV-2 with Protrak MX3 Control (31″ x 16″ x 5″)
HAAS Rotary 4th Axis Indexer
Kitagawa Rotary Table
Turning
Mazak Super Quick Turn 250
CNC Lathe with Prototrak LX3 Control (18.5″ swing x 40″)
CNC Lathe with Prototrak LX2 Control (17″ swing x 48″)
CNC Lathe with Prototrak 1840 with indexer
Wire EDM
E.D.M.
WaterJet
Supplemental Equipment
Drill Presses
Vertical Band Saws
WF Wells Horizontal Band Saw
Kalamazoo Precision Cold Cut Saw
Abrasive Cut-off Saw
Glass Bead/Sand Blaster
Sweeco Vibratory Finishing System
Heat Treating Oven (9″ x 9″ x 12″)
Surface Grinder (6″ x 18″)
Inspection
Helmel Coordinate Measuring Machine (25″ x 24″ x 18″)
14″ Optical Comparator with metrology display inspection
24″ Mitutoyo Electronic Vertical Gauge System
Rockwell Hardness Tester
Bendix Profilometer for Surface Micro-finish
Full Complement of Gauges and Accessories
All parts are inspected to meet drawing tolerances and specifications. All equipment maintained under current calibration.